Solid CV Drive Shaft Conversion – Our Premier Lotus Elan Product.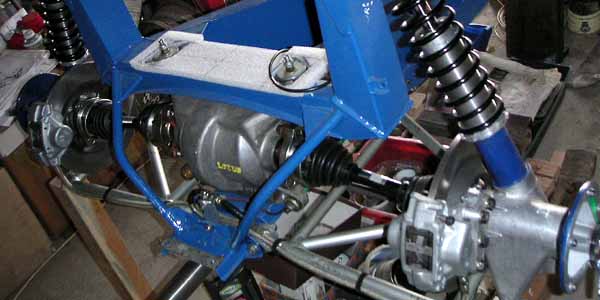 Engineered CV Drive Shaft Conversions To Suit:
Lotus Elan: S1 – S2 – S3 – S4 +2 & +2 130S.
A unique Aussie designed & world-renown CV solid drive shaft system for the classic Lotus elan.
Elan owners from around the world continue to purchase and install this product, which has a reputation as THE CV drive shaft system to install in the elan and plus 2 elan.
High quality craftsman built drive shaft conversion delivering proven ZERO CV Lock up during rotation at full droop.
Looking To Give Your Elan An Awesome Driveline Upgrade?
Others may imitate, but there is only ONE elantrikbits CVDS – We have not authorised nor licensed any other entity to produce our CVDS product.
Join the elite band of lotus elan enthusiasts who have already discovered the new driving experience with the installation of our CVDS conversion, you'll be pleasantly surprised at the difference it makes to the driving experience.
Be sure to read the customer testimonials, and learn from others how much this conversion will improve your elan driving pleasure.
You should take a moment to also read an article written by another lotus enthusiast from Canada.
Some of our established clients have quickly followed up with the purchase of  a second and third CVDS conversion to install into their valuable stable of lotus elan cars … if that is not a solid product endorsement, then I don't know what is.
Brian Buckland also called it a Nice Bit Of Kit
In general, many elan owner's have an inbuilt fear of a failed roto-flex coupling, it's a given that failures may happen when you least expect it, the cure (As many other elan owners have found) is the installation of one of our Solid CV Drive Shaft Conversions.
The CVDS will be the best investment you'll make in your Lotus elan driving enjoyment and drive line reliability.
Like to learn more about our CVDS Conversion? Pop your details in the form below.
How Difficult Is The CVDS Installation?
The short answer is that it's really quite simple.
If you're a "hands on" type of lotus elan owner, then you'll easily manage the change over on a weekend.
No special workshop tools required.
No need to dismantle the entire rear drive-line and suspension.
Simply remove the old drive line, and bolt up the new CVDS conversion.
We also provide easy to follow written and video fitting instructions which we provide to elantrikbits customers.
You won't leave you in the dark, because you can always contact us.
The CVDS Features.
A brilliant, simple, all round, great Australian design.
Unique tri-shaped adapter plate design. (Unique to elantrikbits)
Genuine GKN CV joints and boots.
Comprehensive fitting instructions supplied – access to written, as well as video installation instructions.
Solid billet axle shafts and studs CNC machined from high-grade alloy steel.
On board lubrication facility via grease nipples inserted into each adapter plate – simple and easy.
The CVDS Benefits.
CVs will operate through steep drive angles – Definitely NO lock up.
Extremely reliable – Bullet proof design.
Enjoy many thousands of miles or kilometres of trouble free spirited elan driving.
Easy and straight forward to install.
Extremely Robust.
No special tools required for installation.
Extensive road & track testing has shown that CV lock up on full droop has been eliminated.
The +2 and the elan drive shaft conversion is identical in design except for critical half shaft dimensions for the +2 Elan.
Below, we show you some of the CNC machined drive shaft components.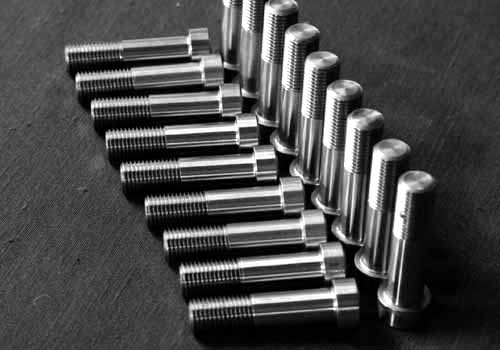 CNC Machined 7/16″ UNF Threaded High Grade Alloy Steel Studs.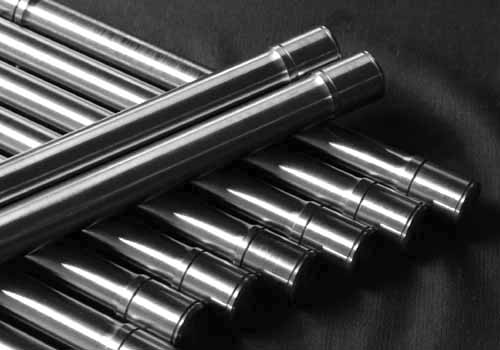 CNC Machined Elan and Plus 2 Elan Half Shaft Axle Grade Steel Billets – Ready For The Critical Spline Cutting Operation.
CNC machining of components ensure accuracy and uniformity across all components, the spigots on the end of the axle billets are accurately splined to match the splines of the inner drive cone of the high quality GKN CV joints.
The CV joint units utilized in elantrikbits conversions are proprietary GKN Lobro OEM parts which are available worldwide in the unlikely event that spares will be required.
GKN CV's are "worlds best" quality and with correct service intervals will deliver high mileages before any major servicing or replacement is required.
The conversion delivers a greatly improved driver experience along with excellent reliability.
Fast Facts.
Our CV conversions are shipped fully assembled, ready to fit – and shipped world wide via air freight.
Drive shaft conversions are built with care and attention, the engineering, attention to detail, & the overall finish present a world-class product.
You can easily order your CVDS conversion right now, simply choose the button below for your country or global region, then click link and follow the prompts to complete your order.
Most major credit or debit cards are accepted by Pay Pal.
When you make your CVDS conversion purchase, you are buying a pair (Left and right hand side).
There are two buttons for the European shipping zones, please select the correct button for your country or region.
The purchase price of your CVDS conversion includes the cost of world wide air freight delivery.
International Customers.
Payments can be made with any major credit or debit card via Pay Pal; it is a safe, secure method of processing international transactions.
All major credit/debit cards are accepted – Visa – Master-card etc.
Please feel free to contact us to discuss your order in more detail if required.
The product price variations reflect the difference in cost of air freight shipping costs to the various regions of the world, unfortunately we have no control over shipping costs.
At the moment the price for elan and plus 2 elan CVDS conversions are the same, so when you order your +2 CVDS, just use the correct button for your country or region, then after order is complete, please send us an email stating your order confirmation for + 2 CVDS, and that is all you need to do.
Make sure to check your shopping cart has only one order – Simply delete then update your cart if there is a problem with the order Qty.
Please use the form below if you wish to contact us for assistance or to send us more information about your order.
Got Questions? Please use the form below to contact us.